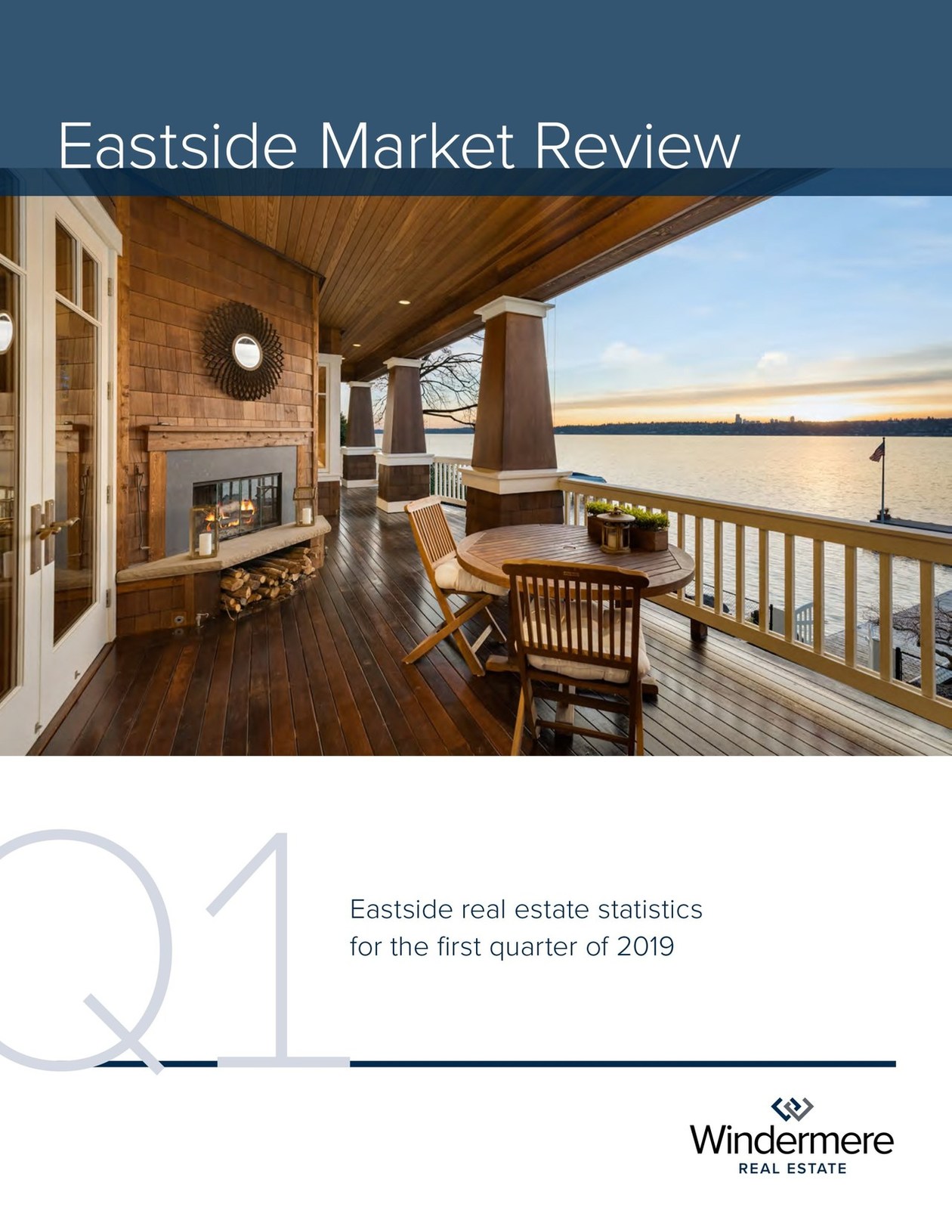 The spring home buying season started early this year. Open houses had increased attendance and bidding wars returned in March. Home prices in most of the region are about even with March of 2018. The Eastside median closed sales price decreased 1% from March 2018 ($831,000) to March 2019 ($825,000). Months supply of inventory decreased from 1.8 in February 2019 to 1.2 in March 2019, its lowest in nine months. The number of Eastside sales increased 2% for the first quarter 2019 compared to 2018. The speed of the market (percentage of homes sold in two weeks or less, number of multiple offers) is slower than a year ago (arguably a good thing), although it is speeding up.
---
After months of softening, home prices began to rise in February. That trend continued in March. While prices in most areas were down from the same time last year, they increased over the prior month. New listings rose as well, offering buyers more options and more time to make the right choice. Despite the uptick in listings, inventory is still under two months of supply, far short of the three to six months that is considered balanced.
Unlike most of King County, home prices on the Eastside grew over the prior year. The median price of a single-family home on the Eastside rose 3% to $950,000. That represents an increase of $50,000 over February.




—
Created by Windermere Real Estate/East Inc. using NWMLS data, but information was not verified or published by NWMLS.